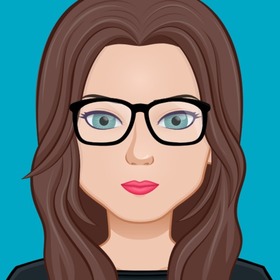 Maggie M. Williams is Professor of Art History at William Paterson University in New Jersey, and active in her local union, AFT 1796. Trained as both a medievalist (Columbia University) and a union organizer (Local 2110 UAW), Dr. Williams works at the intersection of art history and contemporary politics. Her 2012 book, Icons of Irishness from the Middle Ages to the Modern World considers the role that ringed Irish crosses have played in signifying Irish and Irish-American identities. More recently, she has reconsidered her earlier work in the light of contemporary white supremacist fantasies about a racially "pure" Middle Ages. Her most recent essay, "Celtic" Crosses and the Myth of Whiteness appeared recently in the volume Whose Middle Ages?: Teachable Moments from an Ill-Used Past (Fordham University Press). She also works to address these issues with an organization called the Material Collective, and she has presented on the topic of "Celtic" crosses and white supremacy at Elon University, SUNY Albany, Georgetown University, and the International Congress on Medieval Studies in Kalamazoo.
Professional Interests
Professor Williams is a founding member of the Material Collective, a scholarly working group that is best described by our Manifesto, which states: "As a collaborative of students of visual culture, Material Collective seeks to foster a safe space for alternative ways of thinking about objects. We strive for transparency in our practice, and we encourage the same in our institutional surroundings. Our project touches upon both form and content, as we pursue a lyrical and experimental style of writing along with a more humane, collaborative, and supportive process of scholarship." We began as mostly medievalists, and mainly art historians, but we are ever expanding to include all sorts of people interested in thinking about visual and material culture. We maintain an active blog at thematerialcollective.org.
Degrees
PhD Medieval Art History, Columbia University New York, NY
MS Elementary Education, City College of New York New York, NY
Specialization
Medieval Art History, African Art History, Islamic Art History, Premodern Critical Race Studies
Licenses and Certifications
09/30/2007
NY State K-12 Visual Arts, State
Representative Publications

"Celtic" Crosses and the Myth of Whiteness; Whose Middle Ages? A Reader; Fordham University Press;
Representative Presentations

"Celtic" Crosses and the Myth of Whiteness
Art & Art History Friday Lecture Series University of North Carolina, Charlotte
Charlotte, NC 2020
Media
Art & Art History Lecture Series
https://www.youtube.com/watch?v=W6ZNZdHLS6o&t=2794s
This is a recording of my talk on YouTube.
Notable Courses Taught
Understanding Art (ARTH 1010; both in-person and online), Caves to Cathedrals (ARTH 1110; both in-person and online), Greek and Roman Art (ARTH 2240; both in-person and online), Medieval Art (ARTH 2280), Islamic Art (ARTH 3380), Arts of Africa (ARTH/AWS 2330; both in-person and online), Research Methods in Art History (ARTH 3000; both in-person and online), and a special topics class in Body Art (ARTH 3990).