Miryam Z Wahrman
Professor • Department of Biology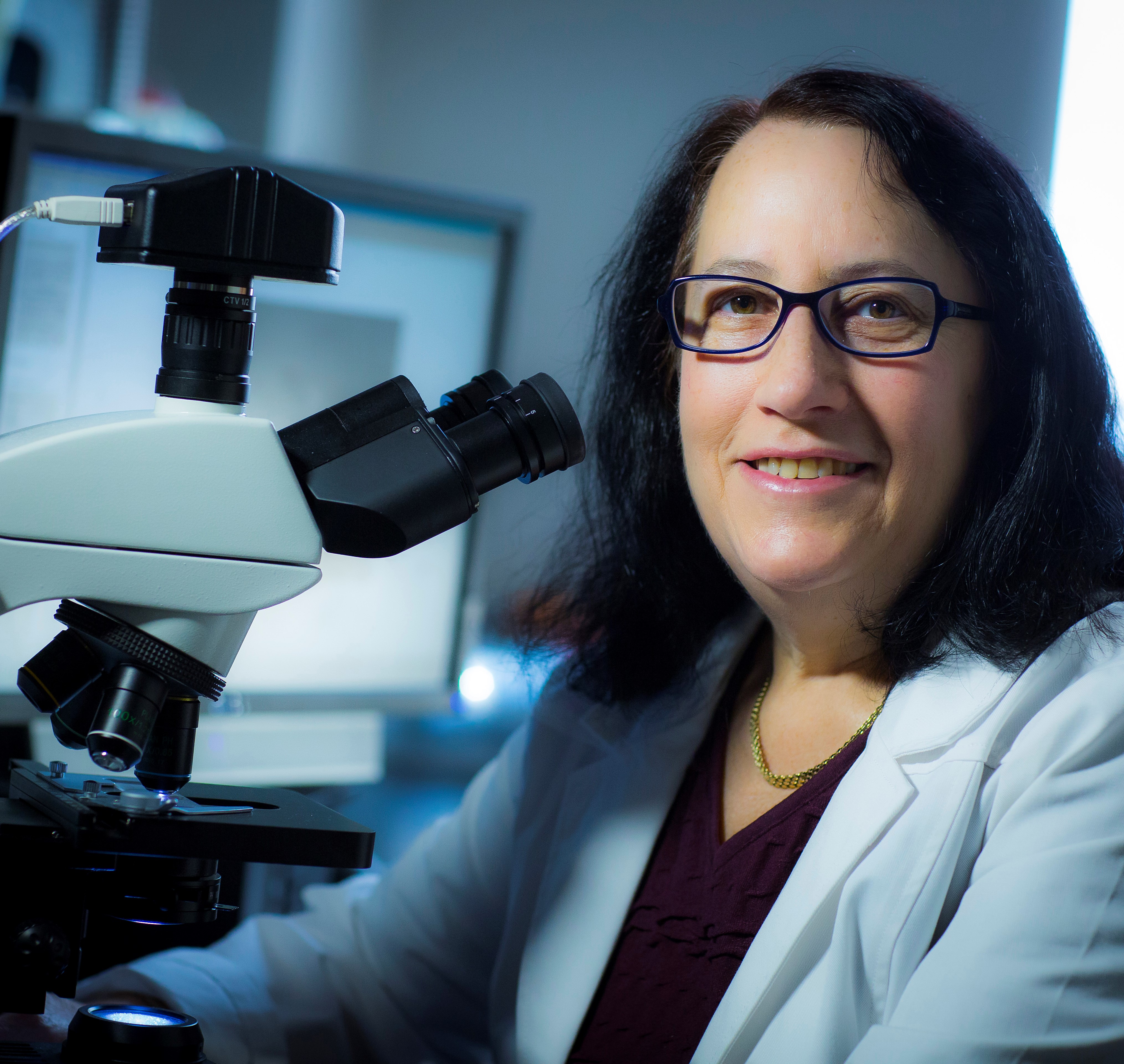 MIRYAM Z. WAHRMAN is Professor of Biology at William Paterson University of New Jersey, where she directs a research laboratory in microbiology. An expert in Bioethics, Professor Wahrman has developed and teaches graduate courses in Bioethics and Research Methods, and is a pioneer in Biotechnology education, having developed and directed one of the first Biotechnology programs worldwide.
Wahrman's book, The Hand Book: Surviving in a Germ-Filled World (University Press of New England/ForeEdge Press, 2016) makes the case for handwashing to reduce the risk of infectious disease. The Hand Book presents the history, religious and cultural roots of handwashing, how scientists discovered that germs cause disease, the science behind hand hygiene, and the shocking truth that many people, including healthcare workers, do not wash properly. Wahrman offers tips to improve hygiene to stay healthier at home, work, school and, most importantly, in healthcare facilities where poor hygiene can be deadly.

Wahrman's book, Brave New Judaism: When Science and Scripture Collide, (University Press of New England/Brandeis University Press), presents the Jewish perspective on medical bioethics and biotechnology. Genetic screening, reproductive technology, genetically modified plants and animals, embryonic stem cells, human cloning and sex selection are explored. The book received many accolades, including a starred review (awarded for book of outstanding quality) from Publishers Weekly. Miryam Wahrman is also the award-winning science correspondent for the New Jersey Jewish Standard.

After graduating summa cum laude and Phi Beta Kappa from Hunter College of the City University of New York, Wahrman completed a Ph.D. in Biochemistry at Cornell University. She did postdoctoral research at Sloan-Kettering Institute, Cornell University Medical Center, and Rockefeller University, and was Instructor at Mount Sinai School of Medicine in New York where she was a member of the In Vitro Fertilization team that produced the first test-tube baby in New York State. She has published dozens of articles in academic journals and hundreds of articles in the media on topics in science and health, including numerous articles on the interface of biotechnology, genetics and medical ethics.


Professional Interests
Research interests: Interaction of bacteria on textiles and other environmental surfaces, bioethics, hand hygiene, public health, science writing and reporting
Other Interests
Travel, natural history, swimming, scuba and snorkeling, kayaking, hiking, bird watching
Languages (other than English)
Hebrew French
Degrees
PhD Biochemistry, Cornell University Graduate School of Medical Sciences New York, NY
BA Biology Honors, Hunter College of City University of New York New York, NY
Specialization
Microbiology, bioethics, science writing and reporting
Representative Publications

The Hand Book: Surviving in a Germ-Filled World; Lebanon, NH; University Press of New England/ForeEdge Press; 2016
https://smile.amazon.com/Hand-Book-Surviving-Germ-Filled-World-ebook/dp/B086W7RH9S/ref=tmm_kin_swatch_0?_encoding=UTF8&qid=1651554747&sr=8-2

DNA testing information on YouTube: Inadequate advice can mislead and harm the public; , Journal of Genetic Counseling; 2020
http://file:///C:/Users/mwahr/Documents/DNATesting-JGenCounseling2020-16956561.pdf

Escherichia coli on the internet: The power of YouTube to educate and influence consumer behavior regarding pathogenic bacteria.; , Infection, disease & health; 2019

Glove Changing Practices of Mall Food Vendors in New Jersey; Journal of Community Health; Volume 43, 2018
https://link.springer.com/article/10.1007/s10900-017-0380-1#citeas

Glove Changing When Handling Money: Observational and Microbiological Analysis.; , Journal of community health; Volume 41, 2016
Representative Presentations

"The WPUNJ Center for Holocaust and Genocide Studies: Connecting the Curriculum".
WPU Alumni Association: Connecting the Curriculum WPU Alumni Association and Center for Holocaust and Genocide Studies
Wayne, NJ 2021

Analysis of Bacteria onMicrofiber and Scrubs Using Scanning Electron Microscopy
Explorations 2020 WPUNJ
Wayne, NJ 2020

History of Hand Hygiene
Conference of the International Society for Neglected Tropical Diseases International Society for Neglected Tropical Diseases
London, 2020

Distracted Reaction Time - Presentation/Talk
Paterson Public Schools High School STEM Symposium
Mahwah, NJ 2019

Charles Darwin and Evolution
Santa Cruz II cruise ship
Galapagos Islands, 2017
Awards and Honors
Faculty Excellence Award for Research, Scholarship, and Creative Expression
WPUNJ
05/20/2016
Faculty Award for Excellence in Service
William Paterson University
05/17/2005
First Place Award (Health, Science, Technology and Environmental Reporting)
New Jersey Society of Professional Journalists
06/28/2014
Rockower Award for Excellence in Jewish Journalism
American Jewish Press Association
08/28/2009
Starred Review (for book of outstanding quality)
Publishers Weekly
10/21/2002
Media
8 Secrets of People Who Don't Get Sick
http://health.usnews.com/wellness/slideshows/8-secrets-of-people-who-dont-get-sick
As an expert on hygiene and microbiology I was interviewed by Anna Miller, Health and Wellness Editor at U.S. News
A (Surprisingly) Brief History Of Handwashing
https://www.wbur.org/onpoint/2020/05/11/brief-history-of-handwashing#_=_
Nationally syndicated radio station NPR hosts a 47 minute podcast program on hand hygiene featuring microbiology expert, Dr. Miryam Wahrman, full interview in first segment, and comments and her expert advice throughout the podcast.
Here's How Often You Should Wash Your Reusable Water Bottle
https://www.rd.com/health/wellness/how-often-wash-reusable-water-bottle/
Interview with reporter Lisa Marie Conklin on best hygiene practices in the use of reusable water bottles.
WCBS News/ Peter Haskell

Interview with Peter Haskell about World Hand Hygiene Day
All About Coronavirus COVID-19: A Concerned Parent's Guide
https://www.parents.com/health/all-about-coronavirus-a-concerned-parents-guide/
Tips on how to avoid infection, and how to stay healthy during this outbreak of CoronaVirus.
Fellowships, Grants and Research
Bacterial Contamination of Microfiber and Other Clinically Relevant Textiles
Assigned Release Time


Gene Expression in Mormoniella vitripennis
Grant


MAST Grant
Grant


Vitamin B12 Binding Proteins of Marine Organisms
Grant


Modified Nucleosides of Marine Organisms
Grant


Notable Courses Taught
Developed courses in Bioethics, Biotechnology DNA, Biotechnology Cell Culture, Biotechnology Gene Expression, Biotechnology Proteins, Immunology, Advanced Molecular Biology. Courses taught: Bioethics, Research Methods, Human Biology, General Biology I and II, Biotechnology DNA, Biotechnology Cell Culture, Biotechnology Gene Expression, Molecular Biology, Immunology, General Genetics, Human Heredity, Bioseminar, Advanced Molecular Biology, First Year Seminar, Honors Human Biology, Graduate Independent Study, Undergraduate Independent Study.