Joseph Spagna
Professor • Department of Biology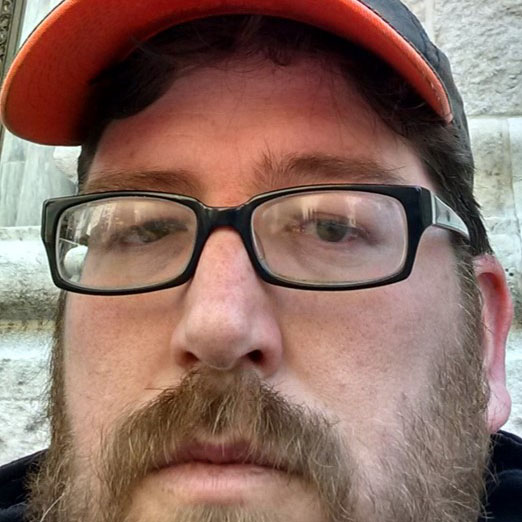 My research is in the evolution of arthropods- the most diverse animal group on the planet. My specialties are spiders, ants, and the evolution of their locomotion systems. I work with students from the both Biology Department and Honors College at WPU on advanced projects in physiology, behavior, and evolution to understand the patterns and processes that gave us the biodiversity we see today. My teaching covers evolutionary biology, ecology, and biodiversity at all levels, from freshmen to graduate students. My lab is currently funded by a National Science Foundation grant, and I invite interested students to come talk to me about biological research.
Professional Interests
Evolution, phylogenetics, entomology, biomechanics, adaptation, biodiversity.
Other Interests
Music & Performing Arts
Public Policy
Youth Sports
Spanish
Degrees
PhD Environmental Science, Policy and Management, University of California, Berkeley Berkeley, CA
BA Biology and Philosophy, Claremont McKenna College Claremont, CA
Specialization
Biology- Evolution of Arthropod locomotion systems
Representative Publications

The life aquatic with spiders (Araneae): repeated evolution of aquatic habitat association in Dictynidae and allied taxa; , Zoological Journal of the Linnean Society; Volume zlz139, 2019
https://academic.oup.com/zoolinnean/advance-article-abstract/doi/10.1093/zoolinnean/zlz139/5660963

Phylogenetics of a small caddisfly genus (Thremmatidae: Oligophlebodes): comparison among multiple hypotheses from DNA barcode data; , Zoosymposia; Volume 14, 2019

Bulletin of the New Jersey Academy of Science v.62 issue 1; Editor: Joseph Spagna; New Jersey Academy of Science; Volume 62, 2021
https://www.researchgate.net/publication/355484972_Bulletin_of_the_New_Jersey_Academy_of_Science_Vol_62_Issue_1
Fellowships, Grants and Research
ARTS: Taxonomy and Molecular Systematics of Mesh Web Spiders (Araneae: Dictynidae)
Grant


Notable Courses Taught
Evolution BIO4440/5440
Field Entomology BIO3330
Honors Literature Seminar BIO3950
Bioseminar BIO4800
Ecology, Evolution, and Behavior BIO2490
General Biology II BIO1640
Field Biology BIO1300
Human Biology BIO1200