Sumithra Raghavan
Professor • Department of Psychology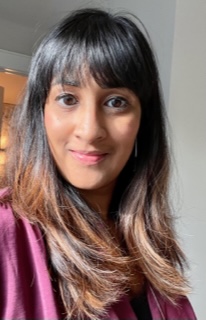 My area of expertise is clinical psychology and my research interests have two foci: trauma, specifically torture and refugee trauma, as well as cross-cultural differences in psychopathology. I am also interested in program evaluation and culturally tailored interventions. Clinically I have worked with a broad and diverse population in a range of settings including college counseling centers, inpatient psychiatric units, outpatient clinics, and forensic settings. I am a practicing clinician in New York, providing psychotherapy for adults and adolescents. I have also received specialized training by the DART Center at Columbia University to work with journalists and media professionals dealing with trauma through their work. I enjoy drawing on my clinical experiences to develop and examine new research questions.

Since joining WPU, I have built a Culture and Trauma lab where my students and I have examined a variety of topics under that umbrella. Recently we examined the ways in which people bounce back from trauma, termed resilience, in a multinational sample of trauma survivors. We have also examined class as a dimension of culture and looked at the challenges experienced by first generation college students. I'm interested in learning how culture and context shape our understandings of mental health and our world more broadly.
Tamil
Degrees
PhD Clinical Psychology, Fordham University Bronx, NY
BA Psychology/English, New York University New York, NY
Specialization
trauma, multicultural issues
Licenses and Certifications
I am licensed to practice as a clinical psychologist in the state of New York. 12/31/2015
Licensed Clinical Psychologist, New York State National
Representative Publications

Cross-Cultural Factors in Trauma-Related Disorders; In L. Benuto, F. Gonzalez, & J. Singer, (Eds.). Handbook of Cultural Factors in Behavioral Health. ; Springer Publishing; 2020

Cultural Considerations in the Assessment of Survivors of Torture: A Review; 2018

The Relationship between Cultural Variables and Resilience to Psychological Trauma.; , Traumatology; Volume Online First, 2020

ASHA: Using Participatory Methods to Develop an Asset-building Mental Health Intervention for Bangladeshi Immigrant Women; Progress in Community Health Partnerships: Research, Education, and Action; 2015
http://dx.doi.org/10.1353/cpr.2015.0069

Correlates of symptom reduction in treatment-seeking survivors of torture.; , Psychological Trauma: Theory, Research, Practice, and Policy; 2012
http://dx.doi.org/10.1037/a0028118
Representative Presentations

Mental Health, Social Capital and Academic Success in a First-Generation College Student Population: Findings from a Mixed Methods Study.
Eastern Psychological Association
, 2020

Exploring Resilience in a Multinational Sample of Trauma Survivors
Eastern Psychological Association
Philadelphia, 2018

Using participatory methods to develop an asset-building depression intervention for immigrant women.
Diversity Challenge Boston College
Boston, MA 2014
Notable Courses Taught
MA Program in Clinical and Counseling Psychology: Theories of Psychotherapy, Psychopathology, Practicum I
Undergraduate: Abnormal Psychology, Community Psychology

I also supervise MA thesis projects and work with students on independent research.