Raza A Mir
Professor • Management, Marketing and Professional Sales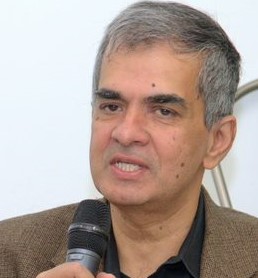 Raza Mir is a Professor of Management at William Paterson University. He earned his PhD in Strategic Management from the University of Massachusetts at Amherst.
He served as the Coeditor-in-Chief of the journal "Organization" from January 2018 to January 2023, and was the Chair of the Critical Management Studies Division of the Academy of Management in 2015.
Raza's papers have appeared in several leading journals of the field, including Strategic Management Journal, Journal of Business Ethics, Human Relations, Academy of Management Learning and Education, Business and Society, and Organization. He has written/edited 10 books in the fields of organization theory, literary criticism, and fiction. His latest book is Philosophy and Management Studies: A Research Overview (Routledge, 2022).
Professional Interests
Strategic Management, Technology and Innovation, Critical Management Studies
Degrees
PhD Strategic Management, University of Massachusetts Amherst, MA
MBA Indian Institute of Management Calcutta, India
Representative Publications

"Educate, Agitate, Organize": Inequality and Ethics in the Writings of Dr. Bhimrao Ramji Ambedkar; Journal of Business Ethics; Volume 178, 2023
https://link.springer.com/article/10.1007/s10551-021-04770-y

Philosophy and Management Studies: A Research Overview; London; Routledge; 2021
https://www.routledge.com/Philosophy-and-Management-Studies-A-Research-Overview/Mir-Greenwood/p/book/9781138492363

Black lives matter: Organization recommits to racial justice; Organization; Volume 28, 2021
https://doi.org/10.1177/1350508420966740

Value Creation, Appropriation, and Distribution: How Firms Contribute to Societal Economic Inequality; , Business and Society; Volume 57, 2018
https://journals.sagepub.com/home/bas

Routledge Companion to Anthropology and Business; London; Routledge; 2020
https://www.routledge.com/The-Routledge-Companion-to-Anthropology-and-Business/Mir-Fayard/p/book/9781138496422
Notable Courses Taught
MGT 6570 Innovation, Strategy and Corporate Sustainability
MGT 4600 Business Policy and Strategy
ENT 7600 Innovation and New Product development