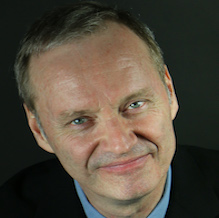 Pete McGuinness is currently an active professional jazz composer-arranger, vocalist, and for 35 years was an in-demand NYC freelance jazz trombonist. He has attained nation-wide recognition on several occasions, including having been awarded three GRAMMY nominations for his recorded jazz arrangements, performances across the USA and abroad, and several appearances on both the Downbeat Magazine Critics' and Readers' Polls. Pete appears on over 50 CDs and has released five of his own. He leads his own NYC-based big band and is a member of the jazz vocal group "The Royal Bopsters". He has degrees from University of Miami, FL. (BM - Music/jazz studies) and a MM from The Manhattan School of Music (MM in Music/jazz studies).
Professional Interests
As a working musician, I am creative in a number of ways - I lead two performing ensembles (The Pete McGuinness Quartet and The Pete McGuinness Jazz orchestra). I am also a member of a new nationally-recognized jazz vocal group known as The Royal Bopsters. I write music for two well-know publishers - Kendor and Smart Chart Music companies, as well as create works for schools by commission. 
Other Interests
News: The New York Times, NPR
Degrees
MM Music/Jazz Studies, Manhattan School of Music New York, NY
Specialization
Music - Jazz studies
Performances and Exhibits
"Bending Towards The Light - A Jazz Nativity"
Concert
The Royal Bopsters
Christ & Saint Stephen's Church
Notable Courses Taught
-Jazz Improvisation I and II (BM)
-Jazz Arranging I and II (BM)
-Topics In Jazz Arranging (MM lecture class)
-The Jazz Arrangers' Ensemble (coach)
-Jazz Pedagogy (MM students)
-Private Jazz Arranging and Vocal students (MM level)
-Oversee the MM in Jazz Arranging program