Pei-wen Winnie Ma
Professor • Department of Psychology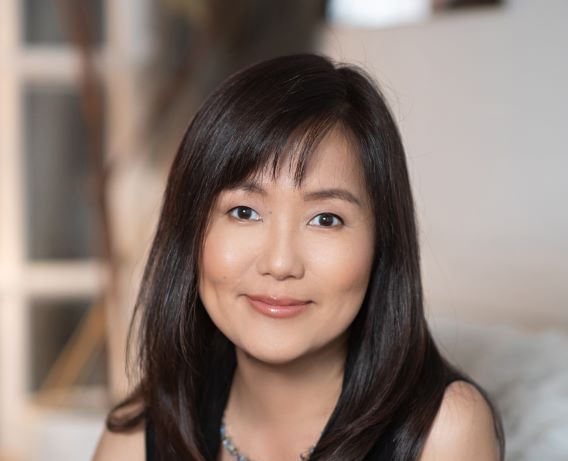 Dr. Ma is an Associate Professor of Psychology and the Director of Master's program in Clinical and Counseling Psychology at William Paterson University of New Jersey. She is also a licensed psychologist in the state of New York and has over a decade of clinical experience working with the immigrant communities and supervising pre-doctoral interns at Hamilton-Madison House (an APA-accredited internship site) in New York City. She received her Ph.D. degree in Counseling Psychology from Teachers College, Columbia University.
Professional Interests
Dr. Ma's research investigates parent-child relationships, career development, and mental health concerns within a multicultural framework in order to develop culturally responsive interventions for immigrants and ethnic minority children, youth, and families. She is currently the co-director of the Culture and Resilience Lab with Dr. Aileen Torres focusing on school-based interventions for recently arrived Latinx, Arabic, and Bangladeshi immigrant students in Paterson, New Jersey. 
Languages (other than English)
Chinese
Degrees
PhD Counseling Psychology , Teachers College, Columbia University New York, NY
Specialization
Counseling Psychology, Asian American Psychology, Ethnic minority and immigrant mental health, and Career Counseling
Licenses and Certifications
08/31/2007
Licensed Psychologist (NYS # 017279), New York State State
Representative Publications

Marginalized Identities, Family Conflict, and Psychological Distress: The Process of Psychotherapy with a Chinese American Adolescent.; Asian American Journal of Psychology; 2021
https://doi.apa.org/doiLanding?doi=10.1037%2Faap0000237

First-Generation College Students' Perceived Vocational Barriers and Outcome Expectations: Exploring Contextual and Relational Factors; Journal of Career Development; 2019
https://journals.sagepub.com/doi/10.1177/0894845319827650

Social anxiety and mental health service use among Asian American high school students; , Child Psychiatry & Human Development; Volume 46, 2015

Work and Gender Roles among East Asian Immigrant Women in the United States; Gendered Journeys: Women, Migration and Feminist Psychology; Palgrave Macmillan UK; 2015
http://dx.doi.org/10.1057/9781137521477_4

Ecological risk and protective factors of depressive and anxiety symptoms among low-income, Chinese immigrant youth.; Asian American Journal of Psychology; 2014
Representative Presentations

A Cultural Adjustment Group for Recently Arrived Latinx, Middle-Eastern, and Bangladeshi Immigrant Students
Annual Convention of the American Psychological Association American Psychological Association
, 2020

Perceived discrimination, acculturative stress, and mental health of Muslim immigrant adolescents
Annual Convention of the American Psychological Association American Psychological Association
, 2020

"I am not an American!" The acculturative stress of recently arrived Latinx immigrant youth
Annual Convention of the American Psychological Association American Psychological Association
, 2020

Clinical Symptoms, Family Separations and Acculturation in Recently Immigrated Latinx and Bangladeshi Middle School Youth.
Roundtable Presentation-Latino/a Mental Health Association of NJ. Latino/a Mental Health Association of NJ.
Elizabeth, NJ 2020

Supporting Immigrant Students and Families: Cultural Adaptation and Mental Health

Wayne, NJ 2019
Awards and Honors
Asian American Psychological Association-American Psychological Foundation (AAPA-APF) Okura Mental Health Leadership Foundation Fellowship
Asian American Psychological Association-American Psychological Foundation (AAPA-APF) Okura Mental Health Leadership Foundation
08/01/2011
Counseling and Human Development Distinguished Research Award in Counseling
American Education Research Association (AERA) Division E
01/01/2015
Asian American Psychological Association-American Psychological Foundation (AAPA-APF) Okura Mental Health Leadership Foundation Fellowship
Asian American Psychological Association-American Psychological Foundation (AAPA-APF) Okura Mental Health Leadership Foundation
08/01/2011
Fellowships, Grants and Research
Implementation of a culturally-responsive school-based intervention for recently arrived immigrant middle school students
Grant


Notable Courses Taught
Cultural and Social Issues in Clinical Practice (graduate)
Ethics and Professional Orientation (graduate)
Cross-cultural Psychology (undergraduate)