Anita R Kumar
Professor • Department of Teacher Ed: PreK-12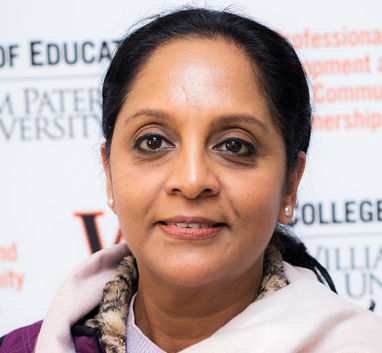 I am an Assistant Professor in the department of Department of Teacher Education: PreK-12, in William Paterson University's College of Education, I have worked as a preschool and early elementary grade teacher, program-planner, research-associate and a teacher-educator at 2-year and 4-year institutions of higher education. My research interests are focused on how early childhood teachers learn from practice, both their own and that of others. As an ECE professional in Passaic county, I have worked closely with professionals in varied roles including family social workers and early intervention specialists on a range of projects advocating for young children and their families.
Professional Interests
Examining teacher-child interactions and the pedagogy of teacher education, especially how artifacts and interactions around elements of practice can be used to support teacher change, and equity in ECE
Degrees
EdD Teacher Leadership, Rutgers Graduate School of Education New Brunswick ,
MEd Elementary and Early Childhood Education, William Paterson University Wayne,
Specialization
Early Childhood Teacher Education
Representative Publications

Facilitating Engagement with Practice: Using a Practice-Based Course Model for Pre-service Early Childhood Teachers; , Journal of Early Childhood Teacher Education; 2020

Supporting Teachers through change; NAEYC; Volume Sept 2020, 2020
Notable Courses Taught
CIEC 6020- Curriculum development in ECE, CIEC 6350-Play and Creativity, CIEC 6340- Issues and Trends in ECE, CIEC 6180-Language and literacy, and P-3AR professional seminars.