Daniel Kolak
Professor • Department of Philosophy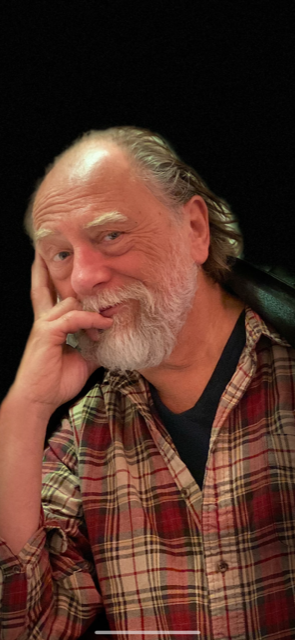 Perplexed since childhood by the existence of the universe and of myself in it, I took solace in physics and astronomy, studying black holes and gravity waves, until one day out of the blue, I had an epiphany. What I had been studying all this time was not the universe but my own mind! Simply put, as my students over the past thirty-three years have heard me say ad nauseum: Your eyes are not windows. That you think they are is a user-friendly illusion. Mind you (sic) I had no idea what philosophy was, and it would take years to earn my Ph.D., but on that day I became a philosopher! From outer space to inner space, from cosmos to consciousness, from universe to person. Now, person is a moral concept. To accord to something or someone, x, the status of person is to make a moral claim on behalf of x: it is to claim that x has certain rights. Person is also a metaphysical concept: it raises ontological questions—are you a substance (physical, mental, spiritual) or does your existence consist in psychological relations (memory, personality, etc.); is the self real or a (social, biological, neurological) construct? Person is also an epistemological concept: how do you know who you really are, what your true self is (or even if you have one), whether you are the same person now as the person you remember having been as a child? The concept person thus involves ethics, metaphysics, and epistemology—all three of the central aspects of philosophy, what I call "the three pillars of wisdom."

The main focus of my work (over thirty-five books, with several hundred edited, over fifty journal articles): philosophy of mind, philosophy of science, and cognitive science (google my publications, listed in my CV above, to see all the pretty book covers). Also logic, existentialism and phenomenology, philosophy of religion, philosophy of computers and technology, and philosophy of art (music, literature and film especially) in which I take more than just an intellectual interest. I have directed and composed professionally for the stage (e.g. Sartre's No Exit), am a composer and a musician (I did the score for Forsaken Cries: the Story of Rwanda, performed with jazz bands including Charlie Byrd, directed the film Id-Entity about dissociative identity disorder, was advisor to Martin Scorsese on The Departed which won the Academy Award for best picture. But more than anything (except being a husband and father of four extraordinary children) I love "working the room," which to me is more than just a classroom. Philosophy is a meeting of minds enjoined in exploration of inner and outer space, not merely teaching but creating a learning environment that leaves space and time for the unexpected—perhaps even an epiphany!
Professional Interests
I take great interest and am involved with philosophy across borders, as a permanent elected member (representing my native Croatia) of the International Institute of Philosophy, Paris. We meet in different countries every year, most recently Poland, Germany, Italy, China, Croatia (several of which I have been involved in organizing) and discuss timely global issues that promote free philosophical inquiry in all countries.

As a legatee of the estate of Jaakko Hintikka, I am entrusted with continuing to further developing and bringing forth publications by one of the greatest logician-philosophers of the twentieth century.
Other Interests
I take more than just an intellectual interest in civic engagement and public policy, and have served my community for over twenty-five years as chair of our Village Planning Board (appointed by four consecutive mayors). In Washington, D.C. I lobbied on the Hill for an immigration bill sponsored by Senator Ted Kennedy, and testified before congress with then President of the World Bank Robert McNamara on behalf of children and retirees of the World Bank and International Monetary Fund. I have also been an ethics and technology consultant to prominent business leaders in the U.S. and Europe, including David McCourt (RCN Corporation) and Paul Allen (Vulcan Ventures, co-founder of Microsoft).
Degrees
PhD Philosophy, University of Maryland College Park, MD
Specialization
Philosophy of Mind, Philosophy of Science, Cognitive Science, Logic, Ethics, Metaphysics, Epistemology, Philosophy of Language, Existentialism and Phenomenology, History of Philosophy, Philosophy of Religion, Philosophy of Art, Philosophy of Computers and Technology
Representative Publications

I AM YOU: The Metaphysical Foundations for Global Ethics; Dordrecht; Springer; 2004

IN SEARCH OF GOD: The language and logic of belief; Wadsworth; 1994

QUANTIFIERS, QUESTIONS AND QUANTUM PHYSICS; Dordrecht; Springer; 2004

ON HINTIKKA; Belmont; Wadsworth ; 2001

WITTGENSTEIN'S TRACTATUS; New York; Mayfield/McGraw Hill; 1998
Representative Presentations

Consciousness, Identity and Phenomenology: You and I are Neurologically Realized Mathematical Constructs of the Brain
Columbia University Neuroscience Society Columbia University
New York, 2018

Praxis: a Brief History
Congress of the International Institute of Philosophy International Institute of Philosophy
Dubrovnik, 2017

Open Individualism: the Five Ways
Philosophy Conference: Self and Other The Graduate Center at CUNY
New York, NY 2018
Notable Courses Taught
Philosophy of Science (PHIL 4200), Philosophy of Mind (PHIL 4100), Theory of Knowledge (PHIL 3170), Philosophy of Mathematics (PHIL 4150), Philosophy of Religion (PHIL 2200), Philosophy of Art (PHIL 2210), Philosophy of Technology (PHIL 2320), Contemporary Analytic Philosophy (PHIL 4250), Existentialism and Phenomenology (PHIL 3050), Philosophy of Language (PHIL 4080), Eastern Philosophy and Religion (PHIL 2270), Ethics (PHIL 2000), From Religion to Philosophy (PHIL 3360), Liberal Studies and Community Engagement (LBST 2500), Senior Capstone Seminar (LBST 4800), Internship Liberal Arts and Civic Engagement (LBST 4980), Liberal Studies Colloquium Topics: Personal Identity (LBST 2010), Seminar Classics - Kierkegaard (PHIL 4040), Liberal Studies Colloquium Topics: Skeptical Inquiry (LBST 2010), Seminar Classics - Hegel (PHIL 4040), Special Topics in Philosophy: Quantum Mechanics (PHIL 399), Liberal Studies Colloquium Topics: the Socratic Method (LBST 2010), Liberal Studies Colloquium Topics: Philosophy of Childhood (LBST 2010)