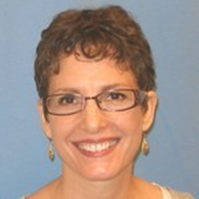 Professor Guerrieri has worked as a television commercial producer for the CBS affiliate in New Orleans (WWL-TV) and a promotions copyrighter for The Times Picayune. She has taught film and television courses in New York, Italy and Malaysia. Her screenplays and short films have earned national and international recognition. She joined the Department of Communication in 2002 where she teaches film and television production, screenwriting, and cinema studies.
Professional Interests
Professor Guerrieri's work often focuses on populations that have been largely marginalized in society and underrepresented in the media including immigrants, the elderly, war veterans, and people struggling with mental illness. As an artist and an educator, she believes that greater diversity in stories and storytellers can help foster empathy in our world.
Other Interests
Mental health advocacy, yoga, meditation, international travel, movies
Degrees
MFA , Columbia University New York, NY
Specialization
Film & Television Production, Screenwriting, Cinema Studies
Awards and Honors
1st Prize (Best Short Film) & Grand Prize ("Best of Fest") for "Dark Light"
Passaic County Film Festival
04/01/2016
Gold CINDY for "Dark Light"
CINDY (Cinema in Industry) Awards
08/01/2016
Gold Remi Award for "Dark Light"
WorldFest International Film Festival
04/01/2016
Silver Telly for "Dark Light"
TELLY Awards
05/01/2016
Enduring Freedom invited to participate in the American Screenwriting Conference
Sacramento, CA
12/01/2022
Notable Courses Taught
COMM 2390, Filmmaking I
COMM 3310, Filmmaking II
COMM 3320, Filmmaking III
COMM 2260, Video Production & Editing
COMM 2270, Television Studio Production
COMM 3260, Advanced Television Production
COMM 4250, Advanced Television Workshop
COMM 2340, Film as a Medium
COMM 2350, Film as Cross-Cultural Communication
COMM 3340, Documentary and Non-Fiction Film
COMM 4340, Current Cinema
COMM 4350, Italian & Italian-American Cinema
COMM 4310, Screenwriting
COMM 4455, Media Production Capstone