Colleen Eren
Professor • Department of Sociology and Criminal Justice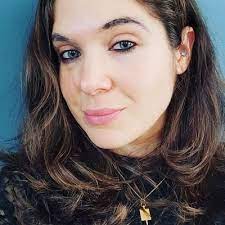 Dr. Eren earned her Ph.D. in Sociology from the City University of New York, The Graduate Center. She is an Associate Professor, and the Criminology and Criminal Justice Program Director at William Paterson. In 2022-2023, she is teaching Criminal Law, White Collar Crime, Criminology, Inequality and Criminal Justice.

A member of the Crime and Justice Research Alliance of the American Society of Criminology, as well as a Heterodox Academy Writing Fellow, Dr. Eren is an active contributor to the scholarly community. Her research focuses on white-collar crime, crime and media, and social movements on criminal justice issues. Her first book, Bernie Madoff and the Crisis: The Public Trial of Capitalism (Stanford University Press, 2017) examined the way in which the high-profile Ponzi scheme allowed the public to discuss the broader economic problems which led to the Financial Crisis of 2008. She has been featured in several documentaries about the Madoff case, and has been published in the New York Times on the subject. She is also co-author of The Impact of Supreme Court Cases on U.S. Institutions: A Sociology of Law Primer, with Dr. Robert Costello (Routledge, 2021). Her book Reform-Nation: The Movement to End Mass Incarceration will be published by Stanford University Press in 2023.

Prior to entering academia, Dr. Eren was Director of Organizing at New Yorkers Against the Death Penalty, which led a successful statewide campaign to end capital punishment. She is on the executive committee of the board of New Hour for Women and Children, which helps women reenter society after incarceration.
Other Interests
Marathons and ultramarathons, Turkish language and culture, poetry
Degrees
PhD Sociology, CUNY Graduate Center New York,
Specialization
white collar crime, crime and media, social movements
Representative Publications

Bernie Madoff and the Crisis: The Public Trial of Capitalism; Stanford, CA; Stanford University PRess; 2017
https://www.sup.org/books/title/?id=25123

The Impact of Supreme Court Decisions on U.S. Institutions: A sociology of law primer ; New York, NY; Routledge ; 2021
https://www.routledge.com/The-Impact-of-Supreme-Court-Decisions-on-US-Institutions-A-Sociology/Costello-Eren/p/book/9780367898489

Cops, Firefighters, and Scapegoats: Anti-Money Laundering Professionals in an age of regulatory bulimia; , Journal of White Collar and Corporate Crime ; 2020
https://journals.sagepub.com/doi/abs/10.1177/2631309X20922153?journalCode=wcca

It's personal: Victimization, motivation, and career aspirations of criminal justice majors at diverse urban colleges; , Journal of Criminal Justice Education ; 2019

The Right Death Penalty Movement? Framing Abolitionism for the 21st Century ; , New Politics ; Volume 15, 2015
http://newpol.org/content/right-anti-death-penalty-movement
Representative Presentations

From Bernie Madoff to Dzhokhar Tsarnaev: The Worst of the Worst and Criminal Justice Policy
University of New England's Center for Global Humanities University of New England
, 2021
Media
Bernard Madoff : L'escroc en col blanc

50 minute documentary about the Bernie Madoff Ponzi Scheme. Colleen Eren appears as an expert in the field of white collar crime and the Ponzi scheme.