David B Demsey
Professor • Department of Music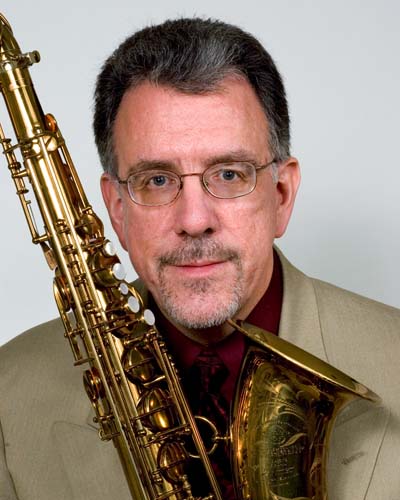 David Demsey is Coordinator of Jazz Studies and Curator of the Living Jazz Archives at William Paterson University. He has appeared with the Metropolitan Opera Orchestra since 1999 including numerous performances of Pucchinni's Turandot, and Nixon in China conducted by composer John Adams, and has performed with the New York Philharmonic since 1994 including an all-Gershwin recording and two world tours. His Golden Crest album Demsey Plays Wilder features the jazz and chamber music of Alec Wilder. He is a member of the New Hudson and American Saxophone Quartets, toured with the Kirov Orchestra, is a member of big bands led by Phil Woods and Dick Meldonian, and appeared with such artists as Clark Terry, pianists Mulgrew Miller, James Williams and Jim McNeely, and bassists Milt Hinton and Rufus Reid. Demsey's book John Coltrane Plays Giant Steps (Hal Leonard) is widely known; he co-authored Alec Wilder: A Biobibliography (Greenwood Press), and edited the new edition of Wilder's autobiographical Letters I Never Mailed (University of Rochester Press). His "Improvisation and Concepts of Virtuosity" is the final essay in the Oxford Jazz Companion. A longtime Saxophone Journal Contributing Editor, his articles appear in Down Beat, Instrumentalist, Jazz Educators Journal, and Journal of Jazz Studies, and he wrote liner notes for five Verve Records CDs. His graduate degrees are from Eastman School of Music and the Juilliard School, and has been a Selmer Saxophone Clinician since 1988.
Professional Interests
Jazz/Classical Saxophone Clinician
Music of John Coltrane
Music of Alec Wilder
Co-Trustee of Alec Wilder Estate
Degrees
Other Performance / Saxophone, Eastman School of Music Rochester, NY
Specialization
Saxophone, Jazz, Improvisation
No publications uploaded at this time.
Notable Courses Taught
Jazz Improvisation I-III, Jazz Orchestra, Small Jazz Group, Jazz Seminar/Senior Project, Jazz Pedagogy, Applied Saxophone