Nasim Bibi
Professor • School of Nursing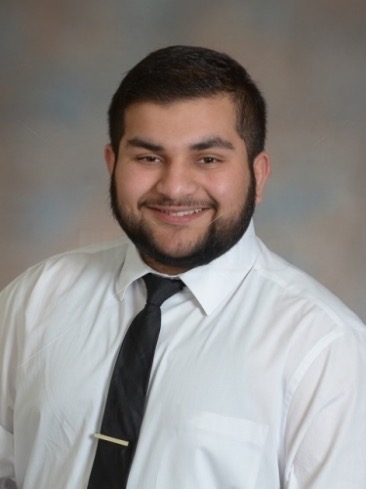 Nasim Bibi is a nurse educator and practicing nurse with experience in various intermediate and intensive care units including cardiac, surgical, trauma, and neuro subspecialties. Mr. Bibi is an advocate for progressing the gender profile of professional nurses through recruitment and retention of men in the nursing profession. Findings from his primary qualitative study revealed that there continues to be a dearth of male role models in the nursing profession and recruitment strategies for men are lacking. Mr. Bibi hopes to be a figure of inspiration for prospective male students and a role model for men in nursing.

After graduating from William Paterson University's generic baccalaureate program, Mr. Bibi began his career as a registered nurse (RN) in a progressive care/telemetry unit at a local hospital in northern New Jersey. Shortly after, Mr. Bibi transferred to the critical care unit (CCU) at a level 1 trauma center. Before reaching a full year as a practicing nurse, Mr. Bibi swiftly rose to more challenging roles in his career as charge nurse and lead preceptor. These experiences granted unparalleled opportunities in precepting new graduate nurses where a passion for teaching quickly became evident. Mr. Bibi continued his education at WPUNJ where he received an advanced degree in nursing education, and now enrolled in a post-master's Family Nurse Practitioner (FNP) program.

Mr. Bibi is presently a full-time instructor at William Paterson University where he teaches notable didactic and clinical courses in the baccalaureate nursing program. Mr. Bibi's teaching philosophy is rooted in a student-centered approach to education that prepares a diverse population of professional licensed nurses who embody the values of transcultural care to meet the ethnic needs of members of the community in which they serve. Mr. Bibi is committed to improving patient care delivery at the bedside by cultivating a practical learning environment that emphasizes clinical excellence when fostering the next generation of practicing nurses and leaders.
Languages (other than English)
Persian Pashto
Degrees
MS Nursing Education, William Paterson University of New Jersey Wayne, NJ
BS Nursing, William Paterson University of New Jersey Wayne, NJ
Specialization
Critical Care, Progressive Care, Telemetry
Licenses and Certifications
12/31/2020
New Jersey State Registered Nurse,
12/31/2022
Critical Care Registered Nurse (CCRN),
12/31/2021
Progressive Care Certified Nurse (PCCN),
Awards and Honors
Faculty Daisy Award
The Daisy Foundation
05/01/2023
Notable Courses Taught
NUR 3280: Nursing Practice I
NUR 3300: Nursing Practice II
NUR 3310: Health Indicators Seminar