Corey Basch
Professor • Department of Public Health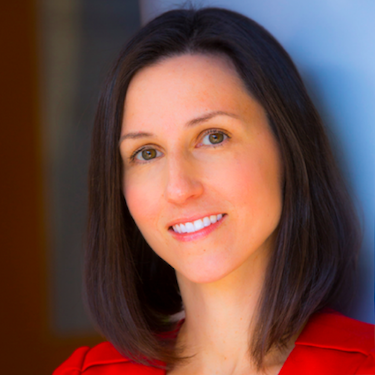 Dr. Basch holds master's degrees in nutrition education, communication and education, and cognition and learning as well as a doctorate all from Teachers College, Columbia University. In addition, she holds an MPH with an emphasis in public health practice from University of Massachusetts Amherst. Dr. Basch completed her postdoctoral training in the Department of Epidemiology at Columbia University with a specialization in cancer-related population science. Her interests and expertise are in cancer related health education, behavioral science and health communication. Dr. Basch has published over 200 peer-reviewed papers on a wide array of public health topics.
Professional Interests
Observational studies
Social Media Analysis

Degrees
EdD Interdisciplinary Health Education/Humanities , Teachers College, Columbia University NY, NY
BS Nutritional Science, University of New Hampshire Durham, NH
MS Nutrition Education, Teachers College, Columbia University NY, NY
MA Communication and Education , Teachers College, Columbia University NY, NY
MA Cognition and Learning , Teachers College, Columbia University NY, NY
MPH Public Health Practice , University of Massachusetts, Amherst Amherst, MA
Specialization
cancer related health education, behavioral science, cancer prevention, and health communication
Licenses and Certifications
12/31/2011
Certified Health Education Specialist , NCHEC National
Representative Publications

Preventive Behaviors Conveyed on YouTube to Mitigate Transmission of COVID-19: Cross-Sectional Study.; , JMIR Public Health and Surveillance; 2020

The Role of YouTube and the Entertainment Industry in Saving Lives by Educating and Mobilizing the Public to Adopt Behaviors for Community Mitigation of COVID-19: A Successive Sampling Design.; , JMIR Public Health and Surveillance; 2020

News coverage of the COVID-19 pandemic: Missed opportunities to promote health sustaining behaviors.; , Infection, Disease, & Health.; 2020

Public Health Communication in Time of Crisis: Readability of On-Line COVID-19 Information.; Disaster Medicine and Public Health Preparedness; 2020

Indoor Tanning and Poor Mental Health Among Adolescents in New York City.; Journal of Health Psychology; 2019
Representative Presentations

Cancer Prevention and Screening on YouTube: A Focus on Misinformation
Promoting Research in Social Media (PRISM) and Health Symposium University of California San Francisco
, 2019

Readability analysis of online health information on Pre-Exposure Prophylaxis (PrEP)
American Public Health Association (APHA)
Philadelphia, PA 2019

A Pilot Study on Food and Beverage Advertising in NYC Subway Stations: Implications for Children
9th Biennial Childhood Obesity Conference
, 2017

Widely Viewed YouTube Videos Related to Celiac Disease.
Digestive Disease Week GI Conference
Washington DC, 2018

Food Advertising on LINKNYC Kiosks in New York City
American Society for Metabolic & Bariatric Surgery: Obesity Week
Nashville, TN 2018
Awards and Honors
William Paterson University Faculty Excellence Award in Research

01/01/2017
Faculty Woman of Vision Award
William Paterson University
01/01/2018
Media
COVID-19 Media Appearances

The most-viewed YouTube coronavirus videos incorporate fear and anxiety but neglect prevention information, 4/13/20 PsyPost

Your Guide to Grocery Shopping for a Family in the Pandemic, 4/3/20 Yahoo News & Parents

Supermarkets enforcing new safety measures for employees and customers, 3/31/20 NJTV

Coronavirus Update: Latest Grocery Shopping Tips To Stay Safe From COVID-19, 3/30/20 CBS

Coronavirus Pandemic Preparation: Inside Edition, 3/27/20. Inside Edition National BroadcastWhen diseases spread, so do rumors.

Coronavirus is just the latest example: North Jersey News, 3/21/20 NorthJersey.com

Contact Tracers In NYC Having Success, But Also Running Into Challenges Gathering Necessary Information 6/21/20 CBS

Health experts weigh in on Murphy's outdoor mask crackdown. Is it really effective? 7/11/20 NJ.COM
The Cancer Scammers
https://www.bbc.co.uk/programmes/w3csy78j
An in-depth discussion of how social media is being used to target cancer patients with fake cures.
High School Students' Use of Sunscreen and Tanning Beds
https://tools.cdc.gov/medialibrary/index.aspx#/media/id/302826
This podcast is an interview with Corey Basch, EdD, MPH, professor in the Department of Public Health at William Paterson University. Dr. Basch discusses her study on high school students' use of sunscreen and tanning beds between 2001 and 2011.
Skin Cancer Warnings Ignored
https://www.youtube.com/watch?v=pAksNmAn1pY
Several national appearances across the country discussing skin cancer in college students. This was based on the following study:

Basch CH, et al. Attitudes and Behaviors Related to Sun-Safety in College Students. J Community Health. 2017;42(4):757‐762. doi:10.1007/s10900-017-0314-y


Notable Courses Taught
PBHL 1100: Healthy U
PBHL 1100: Healthy U (on-line)
PBHL 3000: Introduction to Public Health
PBHL 3610: Methods of Public Health Education
PBHL 3040: Research Methods in Health I
PBHL 3042: Research Methods in Health II
PBHL 2700: Concepts and Issues of Aging
PBHL 2700: Concepts and Issues of Aging (on-line)
PBHL 4963: Introduction to Internship in Public Health
PBHL 4963: Introduction to Internship in Public Health (on-line)
PBHL 4973: Internship in Public Health Education
PBHL 3990: Popular Literature in Public Health
PBHL 4610: Program Planning
PBHL 4710: Health Education Management (on-line)