Valeriya Avdeev
Professor • Department of Accounting & Law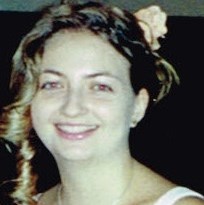 Valeriya Avdeev received her B.A. summa cum laude from Manhattan College in 2002 and her J.D. from St. John's University School of Law in 2006. After law school she joined Deloitte Lead Tax Services group. Her responsibilities included corporate, partnership and high net worth individual compliance. Valeriya holds an LL.M in Taxation degree from New York Law School. Professor Avdeev joined William Paterson University faculty in 2010. She has authored a number of scholarly articles that have been published in the Duquesne Business Law Journal, Review of Business and Finance Studies, The CPA Journal, International Journal of Business and Social Science, International Journal of Business Humanities and Technology, and the International Journal of Humanities and Social Science.
Professional Interests
Business law and ethics at graduate level, corporate and partnership taxation and common business law issues at undergraduate level.

Valeriya Avdeev's principal areas of interest are effective tax planning for corporate and partnership entities, formation of new legal business structures, and effective teaching techniques.   

Degrees
LLM Taxation, New York Law School Manhattan, NY
No publications uploaded at this time.