Continuing and Professional Education
Online Course Catalog
Course Cart
No courses registered.
Browse our online catalog to register.
Technology Programs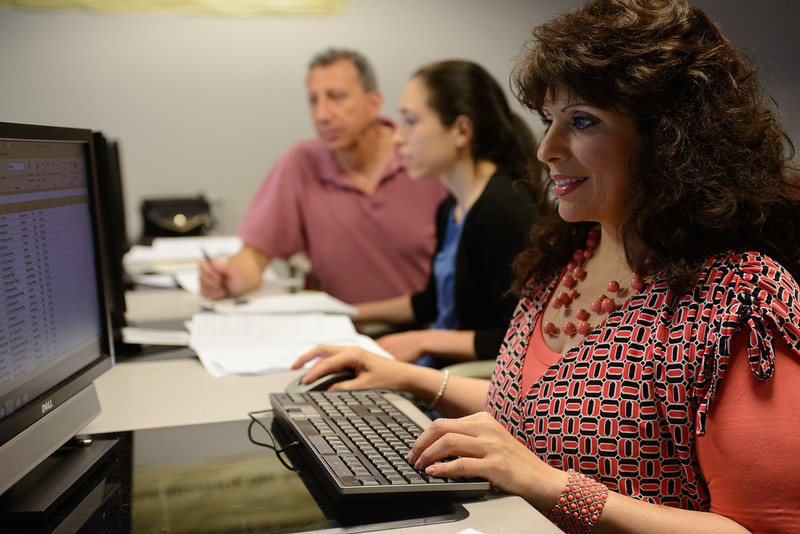 Obtaining a professional certification that attests to your ability in a particular area of technology can lead to a new career or advancement in a current position. All programs listed below include learning materials (print and web), lab time and certification assessment (exam or culminating project) and are offered on a rolling basis (except MS Project and Digital Graphic Design) throughout the year so that students can enter the program at any time.
To find out more about our exciting careers in technology, plan to attend our Open House on Wednesday evening from 4:00-5:15p.m. Call 973.720.2461 for directions and further information.
Coding and Programming

Course Name

Course #

Semester

Start Date

Status

T138

FA17

Online

Open

T050

FA17

10/19/17

Closed

Digital Graphics Design Certification

Course Name

Course #

Semester

Start Date

Status

T015A

FA17

10/10/17

Closed

T015B

FA17

10/16/17

Closed

Mainframe Certifications

Course Name

Course #

Semester

Start Date

Status

P127

FA17

10/16/17

Closed

Microsoft Office Certification

Course Name

Course #

Semester

Start Date

Status

T031D

FA17

10/09/17

Closed

T030D

FA17

10/09/17

Closed

T032D

FA17

10/30/17

Closed

T033D

FA17

11/27/17

Open

T034D

FA17

12/18/17

Open

T025E

FA17

12/21/17

Open

T100

FA17

12/21/17

Open

Office Programs

Course Name

Course #

Semester

Start Date

Status

T036C

FA17

Online

Open

T036B

FA17

Online

Open

T036A

FA17

Online

Open

T115E

FA17

10/28/17

Closed

T006A

FA17

12/30/17

Open

Quickbooks

Course Name

Course #

Semester

Start Date

Status

T012B

FA17

10/10/17

Closed

T101A

FA17

12/30/17

Open

Technical Career Advancement

Course Name

Course #

Semester

Start Date

Status

S006

FA17

Online

Open

T137

FA17

Online

Open

T136

FA17

Online

Open

P028

FA17

Online

Open

P027

FA17

Online

Open

P026

FA17

Online

Open

T042

FA17

11/04/17

Closed

P035

FA17

12/22/17

Open