Continuing and Professional Education
Online Course Catalog
Course Cart
No courses registered.
Browse our online catalog to register.
Business Programs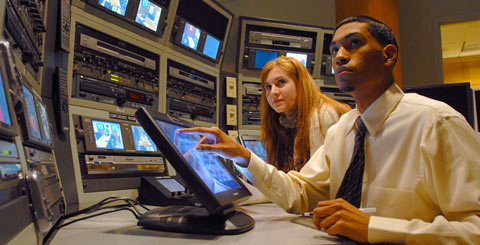 Today's changing work environment requires individuals, leaders and teams to obtain new skills and knowledge to meet the challenges of the global marketplace. Our world is very complex and traditional approaches to management and leadership are no longer successful. Not only must you master your own functional area but you need to acquire different skills that you can apply at different times to a wide variety of diverse circumstances.
Our innovative professional development opportunities incorporate the 'best practices' necessary to make learning engaging and compelling. Whether your goal is to build strong leadership skills, increase your decision making effectiveness or develop your capacity for both strategic and tactical management, our workshops can help you to improve your performance, your productivity and your results.
Career Advancement

Course Name

Course #

Semester

Start Date

Status

B171a

FA17

11/16/17

Closed

Career Transition Programs

Course Name

Course #

Semester

Start Date

Status

B193

FA17

Online

Open

B165

FA17

10/11/17

Closed

B161I

FA17

11/13/17

Closed

B161G

FA17

11/14/17

Closed

B161J

FA17

11/15/17

Closed

B161H

FA17

11/17/17

Closed

B161K

FA17

11/20/17

Closed

B162

FA17

11/28/17

Open

Certified Financial Planner

Course Name

Course #

Semester

Start Date

Status

B033

FA17

09/12/17

Closed

Human Resource Management

Course Name

Course #

Semester

Start Date

Status

P030

FA17

Online

Open

B186

FA17

Online

Open

P031

FA17

Online

Open

B056

FA17

12/02/17

Open

B056

SP18

03/03/18

Open

Human Resource Programs

Course Name

Course #

Semester

Start Date

Status

B190

FA16

Online

Open

B189

FA17

Online

Open

B188

FA17

Online

Open

B187

FA17

Online

Open

B192

FA17

Online

Open

B191

FA17

Online

Open

B185

FA17

Online

Open

B184

FA17

Online

Open

B183

FA17

Online

Open

B182

FA17

Online

Open

B181

FA17

Online

Open

B180

FA17

Online

Open

Management and Leadership

Course Name

Course #

Semester

Start Date

Status

B132

FA17

10/11/17

Closed

B129

FA17

10/11/17

Closed

B133

FA17

10/25/17

Closed

B005

FA17

11/02/17

Closed

B130

FA17

11/02/17

Closed

B016

FA17

11/08/17

Closed

B023

FA17

11/09/17

Closed

B013

FA17

11/15/17

Closed

B011

FA17

11/16/17

Closed

B134

FA17

11/29/17

Open

B012

FA17

11/30/17

Closed

B024

FA17

12/14/17

Closed

Non-Profit Management

Course Name

Course #

Semester

Start Date

Status

B022

FA17

Online

Open

B021

FA17

11/01/17

Closed

B131

FA17

11/01/17

Closed

B081

FA17

11/06/17

Closed

B070

FA17

11/08/17

Closed

B018

FA17

11/14/17

Closed

B026

FA17

11/16/17

Closed

B020

FA17

11/20/17

Closed

B008

FA17

11/28/17

Open

B009

FA17

11/30/17

Open

Project Management

Course Name

Course #

Semester

Start Date

Status

B004

FA17

Online

Open

B195

FA17

Online

Open

B194

FA17

Online

Open

P025

FA17

Online

Open

B158

FA17

Online

Open

P024

FA17

Online

Open

P023

FA17

Online

Open

B002B

FA17

11/07/17

Closed

Social Media and Communications

Course Name

Course #

Semester

Start Date

Status

B089

FA17

Online

Open

B095

FA17

11/01/17

Closed

Supply Chain Management

Course Name

Course #

Semester

Start Date

Status

B097

FA17

09/22/17

Closed

B097

SP18

04/07/18

Open