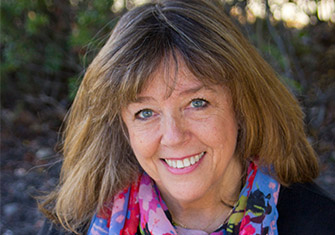 Dr. Marshall is a Professor of Nursing at WPU where she is also the director of the Center for Research in the College of Science and Health. She is a board certified psychiatric nurse practitioner with a private practice in Oakland NJ. Dr. Marshall is a Fulbright Scholar Specialist in Mental Health, the author of four books and scores of peer reviewed journal articles. She has served on multiple national boards, and been the president of the American Psychiatric Nurses Association's New Jersey Chapter. She has over 30 years of nursing experience, funded research, and national certifications in psychiatric nursing, administration, addiction management, and psychotherapy. Dr. Marshall teaches nursing and research courses in the bachelor's, master's and doctoral programs.
Professional Interests
Alleviating the stress and anxiety produced by COVID 19 through implementation of evidence based behavioral strategies, investigating depression as the "Hidden Disease",  fighting stigma and evaluating deep learning pedagogies.
Other Interests
Reading, writing, travelling and skiing
French
Degrees
EdD Behavior Science/ Health Education, Teachers College, Columbia University New York, NY
Other Psychiatric Nursing, UMDNJ/ Rutgers Newark,
Specialization
Psychiatric Mental Health Nursing, Pedagogy, Measurement and Evaluation
Licenses and Certifications
Provide all care within the scope of an advanced practice nurse. 09/01/2008
Advanced Practice Nurse, State of New Jersey State
Work on executive level within a nursing department or in a hospital. 01/01/1993
Nurse Executive , AACN National
Representative Publications

Chapter 9: Substance Use Disorders; Rhoads 2nd edition of Clinical Consult to Psychiatric Nursing for Advanced Practice.; Springer; 2020
http://305 Terhune Drive, Wayne

Fast Facts to Loving Your Research Project A Stress-free Guide for Novice Researchers in Nursing and Healthcare; New York, NY; Springer; 2020
http://305 Terhune Drive, Wayne NJ 07470

Fast Facts about Substance Use Disorders; New York, NY; Springer Publisher; 2018

Fast Facts for Managing Patients with A Psychiatric Disorder. ; New York; Springer Publishing; 2018
Awards and Honors
FAANP
American Association of Nurse Practitioners
06/01/2020
Excellence in Research
American Psychiatric Nurses Association
10/01/2018
Fulbright Scholar Specialist : Mental Health
Council for International Exchange of Scholars
10/25/2017
Notable Courses Taught
Biostatistics, Research Methods (RN, MSN, DNP) DNP project, Nursing Theory, Psychiatric Nursing